Wall Mending Agent Repair Cream Crack Repairing
1. Wall paint is completely dry within 4 hours (depending on the weather), you can easily and instantly repair the damaged surface of the wall, hard enough to nail nails or screws. And the patching is almost invisible, giving you professional-looking results. Does not breathe water and prevents moisture. 
2. Just one simple step to fill the hole. Just squeeze and scratch to quickly repair. Apply this paste to the surface you want to fix or seal. Each wall plaster is equipped with a shovel. The wall repair agent will not shrink or crack once it is opened. You can do other DIY repairs next time.
3. This drywall sticker is very suitable for repairing cracked walls, peeling walls, pinholes, wall powder, nail holes and graffiti on walls. Can be used for various items in the home: interior surfaces, including walls, decorative strips, interior doors, cabinets, shutters, windows, paneling, interior furniture, decoration, etc.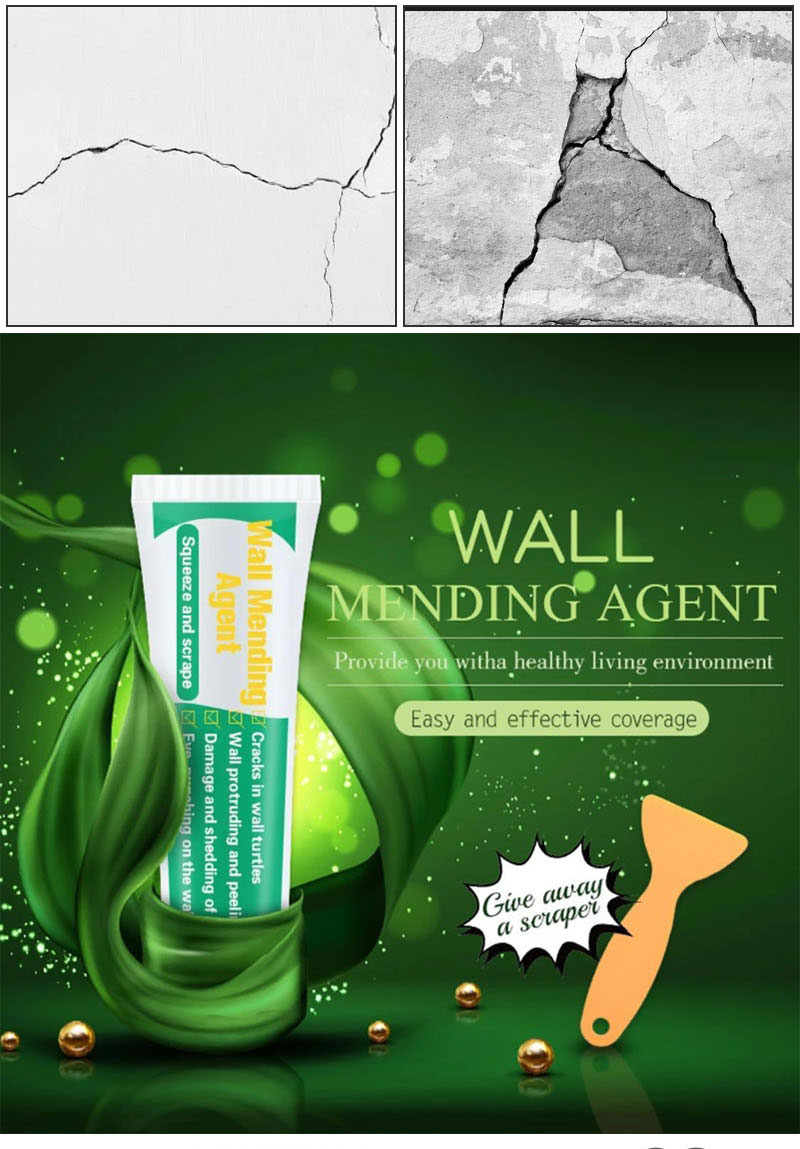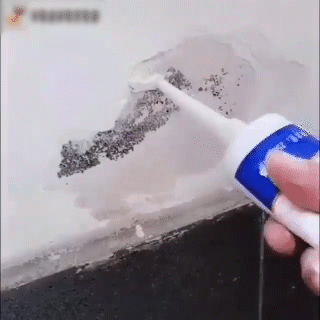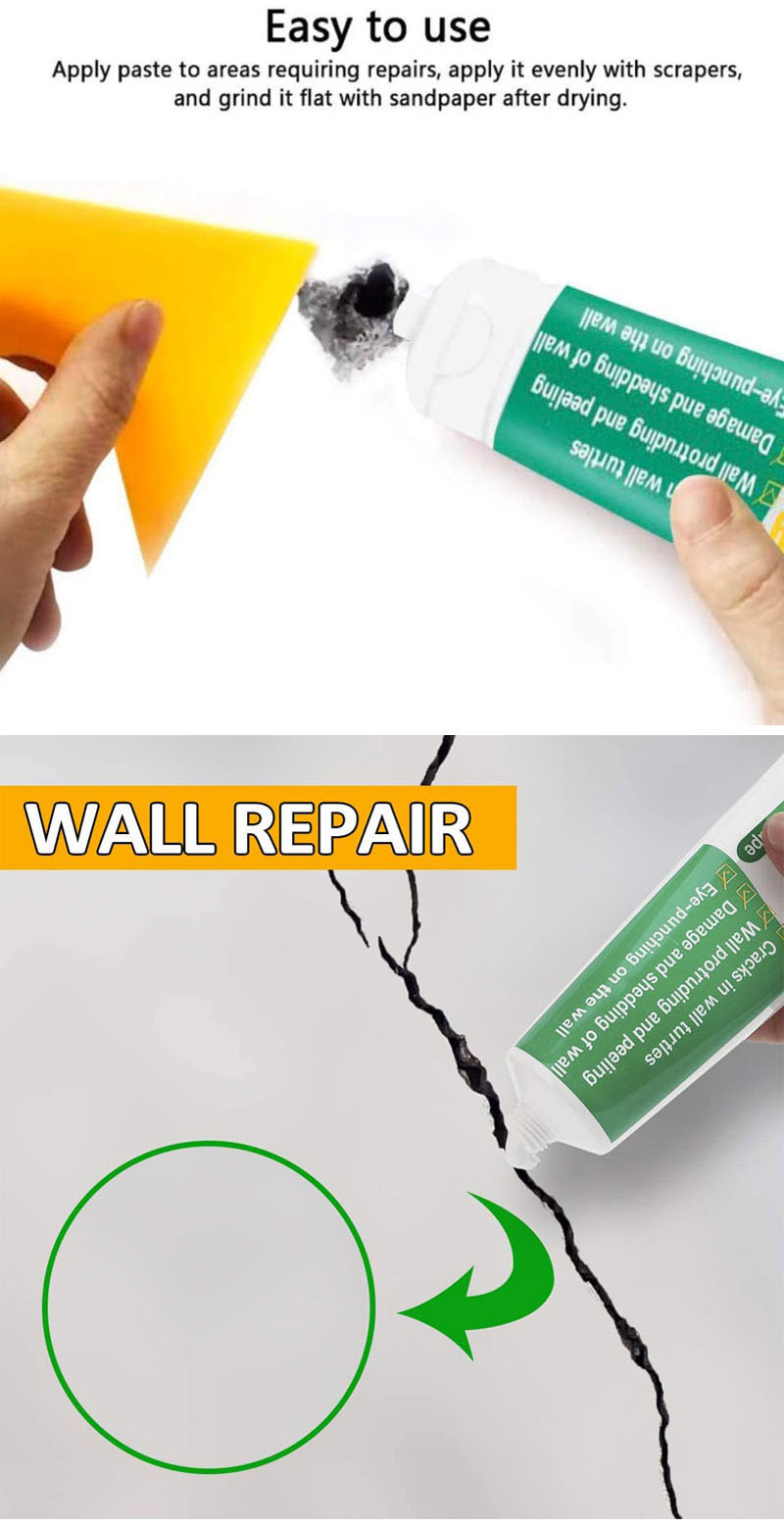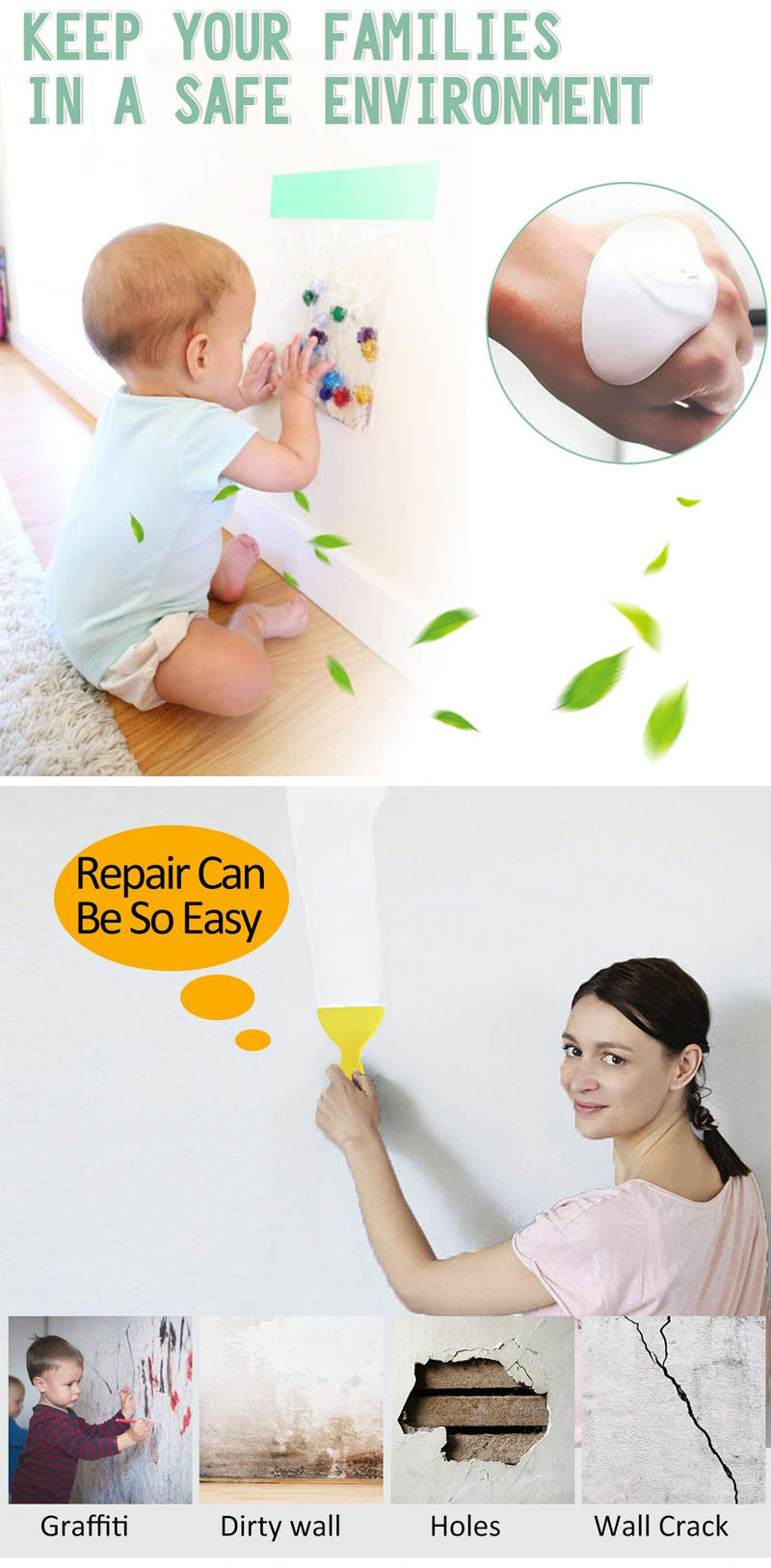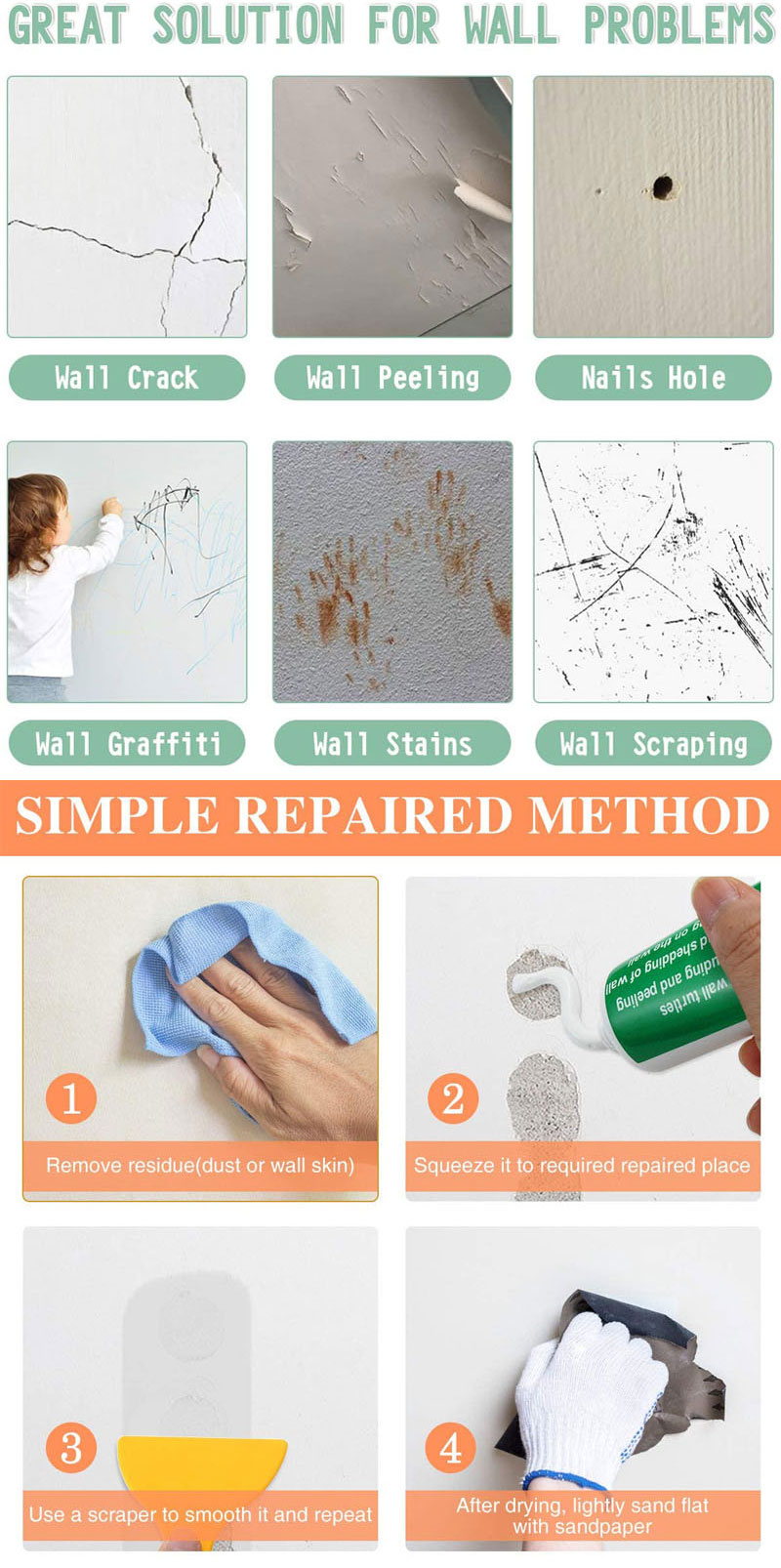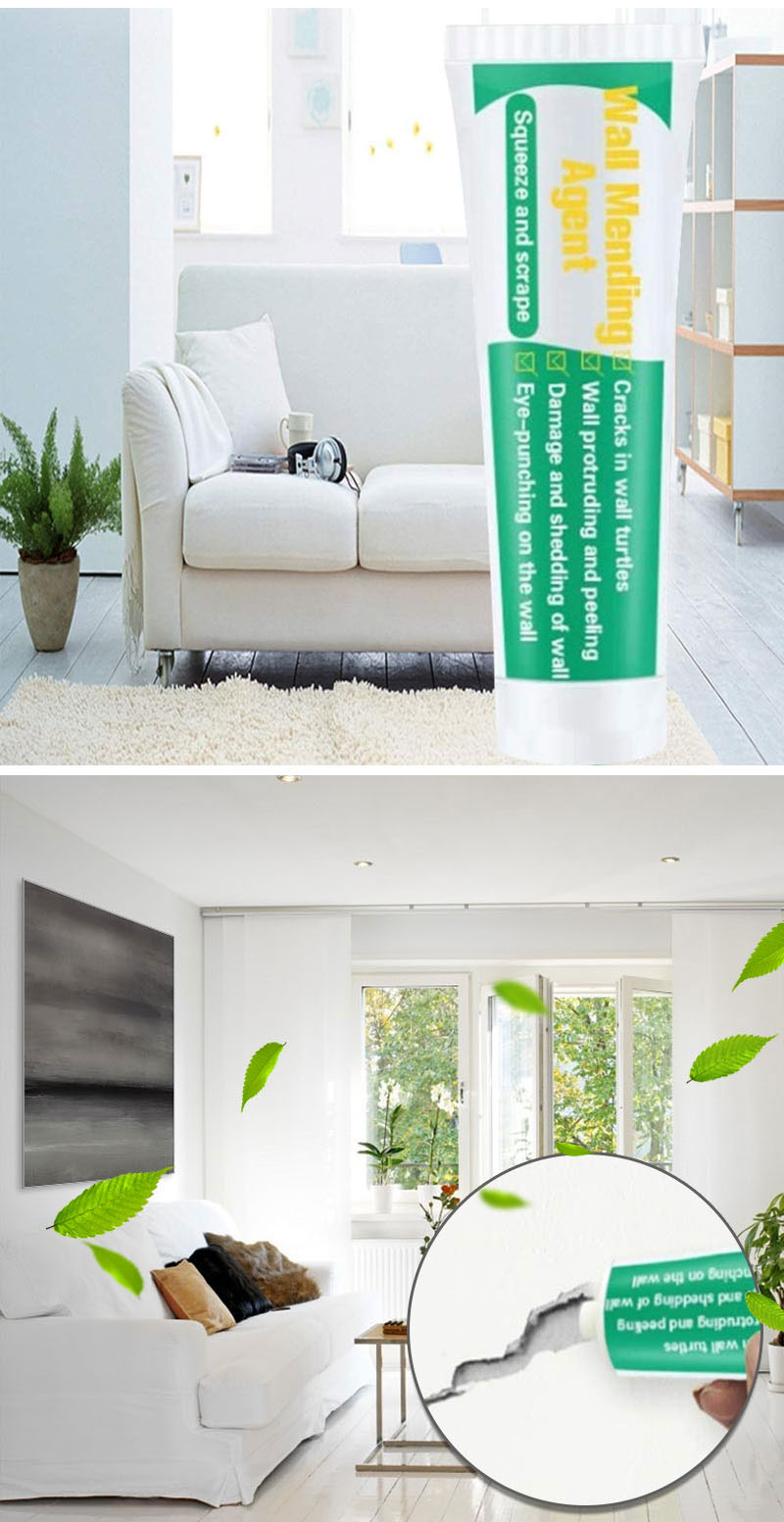 OUR GUARANTEE
You are backed by our total satisfaction guarantee.
If for ANY REASON you don't have a good experience with our product, we'll do whatever it takes to make sure you're totally satisfied with your purchase.
Buying online can be, in many cases, a daunting experience, therefore, we assure you that there will be no risk for you, so you can buy your product and try it, if you don't like it, without any problem, we will solve it.
We have 24/7/365 backup and support, do not hesitate to contact us if you need assistance.



Shipping takes 1 - 2 business days. 

Pay cash when receiving the item.
---
Customers Also Bought